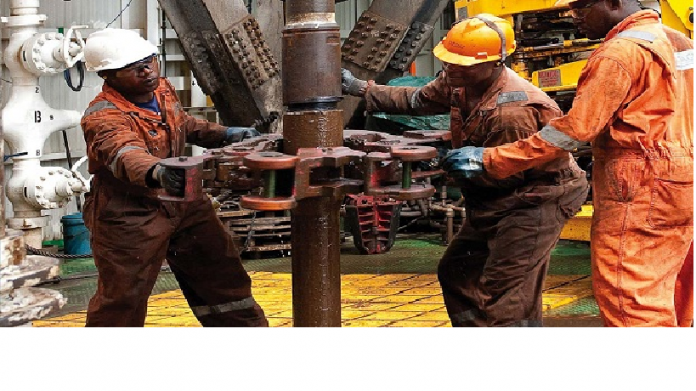 The Equatorial Guinea's Minister of Mines and Hydrocarbons, and the Organization of Petroleum Exporting Countries, OPEC President for 2023, Gabriel Mbaga Obiang Lima has raised alarm on the amount of pressure by the West on Africa to stop further exploitation of its oil and gas resources on the altar of energy transition and climate change.
Speaking during the U.S.-Africa Leaders Summit in Washington D.C recently, Gabriel Mbaga Obiang Lima said the inextricable relationship between exploring and exploiting Africa's oil and gas potentials, and the quest for economic growth and energy poverty reduction, while putting necessary measures for a careful, progressive and inclusive energy transition, cannot be over-emphasized.
He said Africa's socioeconomic development has already been impacted negatively following mounting pressure on the continent to abandon its natural resources, citing dwindling oil and gas projects and major divestments that have been taking place in the industry globally.
"What we are not going to do, is abandon a resource that can change our countries," Minister Obiang Lima stated, adding, "We will continue drilling because we need it. Anyone asking African countries not to develop fossil fuels, is criminal. It is criminal because they are telling us that we do not have the right to develop. The largest number of members of OPEC, this year, are African countries. Mozambique is going to become the biggest supplier of gas, Senegal will become a big supplier of gas, Nigeria and Equatorial Guinea will become big suppliers of gas. So, what you will have in 2035, you will have the African continent serving as the biggest supplier of oil and gas."
He argued that fossil fuels have an important role to play in the global energy transition while bringing reliable energy to the hundreds of millions – 600 million in sub-Saharan Africa who have no access to energy.
"As a catalyst for industrialization, economic growth, and greater stability for Africa, the exploitation of fossil fuels will be used to expand the continent's wealth and energy security."
"We are not responsible for the climate crisis; the climate crisis has two players: the producers and the consumers," he stressed, highlighting, "And what's driving it, is the demand. You need the resources to be able to develop and we will continue to do so. Whoever is willing to come to our country and develop, I guarantee you, you will make money."
Stating that as one of the continent's most critical impediments to socioeconomic development, energy poverty eradication would require an immense, concerted effort, which also necessitates the utilization of all energy resources available within Africa. Thus adding that natural gas which is already in abundance in Africa, sits as a veritable tool to decarbonize the continent to materialize the global climate sustainability goals.
"Whoever is willing to come to our country to help us develop our resources, you will be welcomed," Obiang Lima concluded.
While calling on African governments to push back on the attempts by Western powers to prohibit the continent from paving the way for its own energy transition, said oil and natural gas revenue, gas-to-power projects, and intercontinental collaboration could pave the way for the continent to fully capitalize on the jobs and economic prospects associated with resource development thereby leading to the much-talked-about just and equitable energy transition.