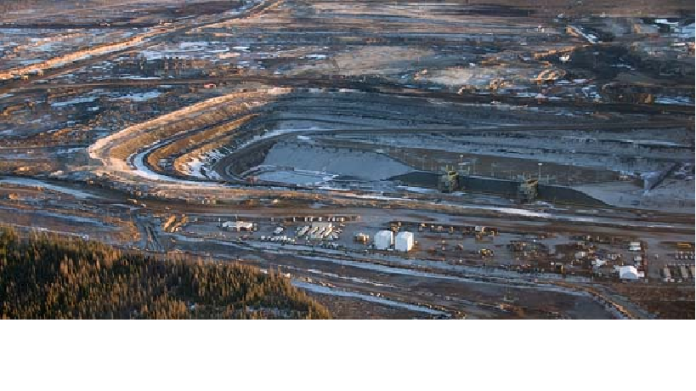 Canada's Oil Sands Sector to generate $231Bn in revenue 2023 -2032
Revenues (from provincial royalties and corporate taxes to rise from $17.1Bn 2023 to $28.7Bn in 2032
Capex to rise from $10.1Bn in 2023 to $14.2Bn by 2032
Canada's Oil Sands Sector is expected to generate and cumulatively too, about $US231Bn in government revenue under a flat US $80 US per barrel price trajectory, about 20 per cent more in Canadian dollars at the current exchange rate, within the next decade, the Canadian Energy Centre (CEC) Fact Sheet had shown. The projection has not only taken into account the expected revenue accruals, it also considered the capital (capex) to be expended within the projected period, plus the anticipation that price for Brent crude could revolve around the US$80 per barrel trajectory, 2023 through to 2032.
The document also showed that under the flat US $80 US per barrel price trajectory, government revenues in Canada from the oil sector (which includes provincial royalties, federal and provincial corporate taxes) are expected to rise from U.S. $17.1 billion in 2023 to US$28.7 billion by 2032. Capital expenditure (capex) is expected to rise from U.S. $10.1 billion in 2023 to US $14.2 billion in 2032, and between 2023 and 2032, cumulative capex in the sector was projected at U.S.$112.7 billion, under the benchmarked prize of U.S.$80 per barrel trajectory, approximated to about 20 per cent more in Canadian dollars at the current exchange rate.
Meanwhile, Teck Resources said it had completed the sale of its 21.3 per cent stake in the Fort Hills Oil Sands mine to Suncor Energy Inc, and TotalEnergies E&P Canada Limited.
The Vancouver-based mining company was reported to have announced last year that it would sell its own stake in Fort Hills to Suncor Energy, one of two other partners in the project for $1 billion.
TotalEnergies, also reported as the third party in the deal, was said to have announced in January that it would exercise its contractual right of first refusal to acquire an additional 6.65 per cent in the project from Teck for US$312 million. Adding that with the closing of the sale, TotalEnergies would own 31.23 per cent of the Fort Hills, while Suncor takes the remaining.
Suncor, reported as the operator of the project, paid $688 to acquire its additional 14.65 per cent interest from Teck who now does not own any stake in the Oil Sands.
However, with the rising concern that the global oil market would face sharp production decline in 2024, analysts forecast oil prize to return to $100 and above for every single a barrel this year, with supply crunch expected in 2024, exacerbated by spare capacity palaver, Goldman Sachs Group Inc was quoted as saying.
Other probable triggers to prize rise to above US$100 from its current level of around $80 will include tightening of sanctions against Russia, with its steady drop in the country's oil exports consequently, unprecedented rise in Chinese demand for oil even as the country ends its Covid Zero policy. Others will include, lack of spending and capacity in the upstream industry, are likely to become very big issues by 2024, says an analyst.
"The commodity super cycle is a sequence of price spikes with each high higher and each low higher," a commodity and research analyst was quoted as saying.