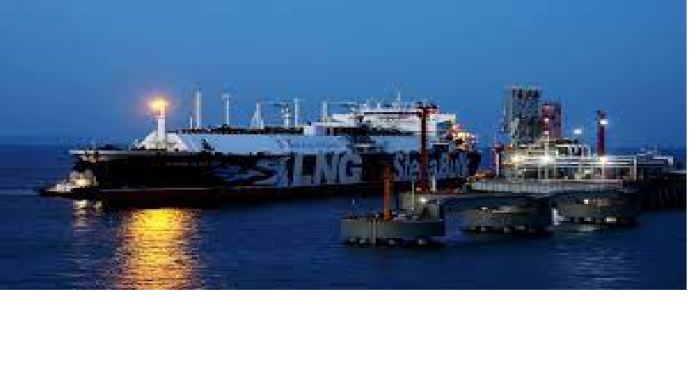 As the struggle for clean energy across the globe intensifies, Canada says it will kickstart the construction of its gas export facility near Squamish B.C by September. The project, the second since the clarion call for strategies for gas flare mitigations worldwide, is expected to add substantially to actualizing Canada's long anticipated dream of becoming one of the key players in the global liquefied natural gas (LNG) market, having achieved its first project in the Port of Kitimat.
A "self-contained" floating camp with an intake of about a hundred workers during peak construction, according to Woodfibre, a subsidiary of Singapore's RGE Group who got, according to O&G Online, the environmental approval from the Province of British Columbia, as well as the Government of Canada, and the Squamish Nation for the project, would serve as part of the old Woodfibre pulp mill site, seven kilometres from Squamish. It is the first industrial project in Canada to recognize a non-treaty Indigenous government – the Squamish Nation.
"It sets the bar high for safety standards as well as environmental factors that protect the nation," Squamish Nation member and Indigenous business development manager Ray Natraoro was quoted as saying.
The Nation according to O&G report signed an impact benefit agreement with Woodfibre in 2019 to provides a range of funding, in-kind contributions, training, and preferential employment opportunities for the community over the life of the project. Adding that under the direction of construction company McDermott International, hiring preference has been offered to qualified Squamish Nation members, Squamish residents, British Columbians, and Candians.
"The project has two offtake agreements signed with BP, meaning over 70 per cent of Woodfibre's annual throughput has already been sold," the company said.
Running on renewable hydroelectric power, Woodfibre will produce 2.1 million tonnes of LNG annually, compared to 14 million tonnes at the $17 billion first phase of the LNG Canada facility in Kitimat. With a completion date scheduled for 2027, the project is expected to help reduce global greenhouse gas emissions by expanding access to natural gas, displacing coal-fired power in Asia.
Woodfibre report says, emits just 0.05 tonnes of CO2 equivalent per tonne of LNG produced compared to the world average of 0.35 per tonnes at other LNG projects, credit to its maximum application of hydro power.
"Once operational, Woodfibre LNG will be the lowest-emission LNG facility in the world, providing over 100 long-term operations jobs for the lifetime of the project," said Woodfibre president Christine Kennedy in a statement.
Woodfibre had all through 2022 carried out site remediation – closing the former pulp mill's landfill and removing and recycling old concrete, rebar, and railway timber, and it is expected source natural gas from Pacific Canbriam Energy, another RGE subsidiary operating in northeast B.C., a region undergoing prolific natural gas development. Gas from the region is transported to the Vancouver area by Enbridge's T-South pipeline.
Meanwhile Woodfibre Gas Pipeline, a partial twinning of an existing pipeline that supplies the Sunshine Coast with portions installed in a tunnel underneath the Skwelwil'em Squamish Estuary, will connect natural gas from T-South to the Woodfibre site, intended to avoid surface disruptions.
"My experience working with Woodfibre is that we were engaged at all levels," said Natraoro. "We are performing our due diligence from the Nation's perspective. This project has been beneficial to both parties and stakeholders. We are here to ensure that we are involved in the process from the management plans to the execution of operations."
With this project, Woodfibre is expected to reduce global CO2 emissions by 3.5 million tonnes per year, the equivalent of removing five per cent of B.C.'s annual emissions, displacing the prevalence of coal-fired power generation in Asia. Woodfibre is expected to start operating in 2027.