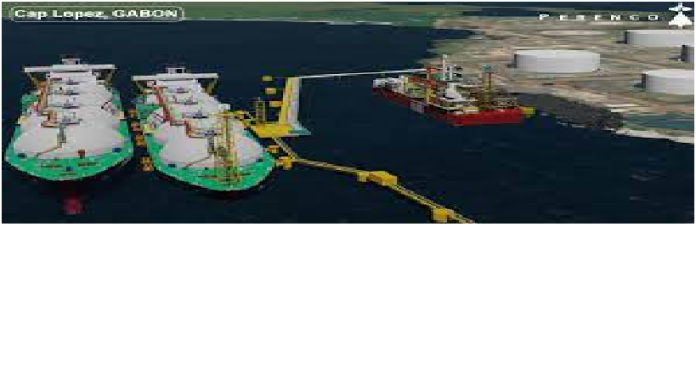 Independent oil and gas company, Perenco, has announced that it has taken a final investment decision for a 700,000-ton Liquefied Natural Gas facility in Gabon, signaling new opportunities for fuel security in Africa, as well as serve to enhance Perenco's expansion into the African natural gas landscape, and positioning it at the forefront of the continent's energy transformation.
With the FID secured, and construction billed to take off in a no distant time, the project report said, represents a significant development for Gabon, with an initial investment of $1 billion and a development timeline of up to three years. It said production has been billed to commence in 2026, with the facility producing 700,000 tons of LNG per year as well as 20,000 tons of butane yearly.
Since 1992 the company started producing oil in Gabon with the acquisition of mature fields off Port-Gentil, 26 years on, it has, statement said, increased production from 8,000 barrels per day (bpd) to 100,000 bpd. The company operates both on- and offshore licenses besides two floating offshore storage systems and offloading (FPSO) units.
"The drive by Perenco in Gabon as well as across other resource-rich countries in Africa solidifies the company's commitment to ushering in a new era of economic prosperity across the continent on the back of oil and gas. We are excited to see the company hit another milestone with the securing of FID for an LNG facility in Gabon, and we consider this a critical step forward towards achieving energy security and fuel independence in Africa. This achievement represents just one of the many driven by Perenco and we look forward to seeing a fruitful and successful future, both for the company and the countries in which Perenco operates," says NJ Ayuk of the African Energy Chamber.
It was also reported that under a broader gas expansion agenda in Africa, Perenco developed, and is currently operating the Hilli Episeyo Floating LNG facility in Cameroon, regarded as the first of its kind worldwide, having acquired Glencore's entire upstream interests in North Africa. The company currently holds full operatorship of PetroChad Mangara. It is also the operator of the Mangara, Badila and Krim oilfields in Chad, currently operating both the Emeraude and Likouala fields, with the Yombo field with a FPSO unit and the PNGF South Fields in the Republic of Congo. It has 11 fields whose total oil production is kept at approximately 25,000 bpd.