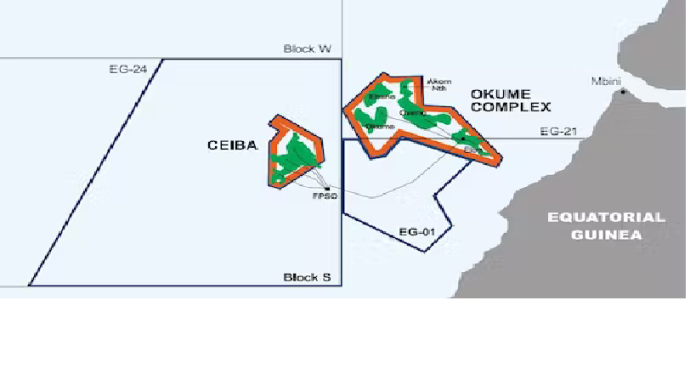 Antonio Oburu Ondo, the recently appointed Minister of Mines and Hydrocarbons, has awarded independent exploration and production company, Panoro Energy, a 56% participating interest and operatorship in Block EG-01 offshore the hydrocarbon-rich West African country, as well as Canadian oil and gas company, the Africa Oil Corporation, two production sharing contracts (PSC) for offshore Blocks EG-18 and EG-31.
The signing of the three PSCs with Panoro Energy and the Africa Oil Corporation according to an email statement opens a new era of hydrocarbon exploration and production in the country towards the expansion of exploration in Africa.
According to Panoro, the award of Block EG-01, would enable the company work alongside its partners in the block, Kosmos Energy (24%) and national oil company, GEPetrol (20%), to conduct subsurface studies on existing seismic data to identify and define hydrocarbon reserves available over a period of three years. Located in water depths of between 30 meters and 500 meters, Block EG-01 has indicated the presence of high-quality hydrocarbon reserves, with previous exploration activities encountering thin oil and gas pay as well as oil shows. To date, the Eocene sands and Upper Cretaceous identified in the block have been tied to producing wells in Block G – bordering Block EG-01 – where over one billion barrels of commercial oil reserves have been identified. With Panoro Energy and its partners set to extend the contract with an additional two years to conduct exploration activities, the PSC is set to drive Equatorial Guinea into a new era of oil and gas market expansion.
John Hamilton, the CEO of Panoro Energy, stated that the "awarding of Block EG-01 is a natural and complementary expansion of our portfolio in Equatorial Guinea, and is in line with our infrastructure-led exploration strategy, increasing our access to a large inventory of oil prospects and leads within tie back distance of existing production facilities for a modest financial exposure. Panoro is pleased to become an operator in Equatorial Guinea."
Adding that the new contract will increase Panoro Energy's contribution towards the growth of Equatorial Guinea's energy sector. As a partner and operator in the Ceiba Field and Okune Complex which consists of six operating oil and gas wells, the company's role as a crucial player in maintaining Equatorial Guinea's energy sector stability and growth cannot be overemphasized. It was also an opportunity to announce the extension of the company's Ceiba Field contract until 2029, and in the Okume Complex until 2034.
For the Africa Oil Corporation, the duo-PSCs will enable the company enter into the country's market, even as agreement will enable the Canadian explorer own an 80% interest in both Block EG-18 and EG-31, and a 20% interest in each for GEPetrol. Currently, Block EG-31 has shown to contain several gas-prone prospects in shallow water depths of less than 80 meters, and is strategically situated close to existing infrastructure such as the Alba gas field and onshore Punta Europa liquefied natural gas (LNG) terminal. Africa Oil Corporation meanwhile was of the view that any future discoveries could present low-cost, low-risk gas development, which will further help to consolidate the country's position as a global LNG hub.
In Block EG-18, potentially large and highly prospective basin floor fan prospects of Cretaceous age – similar to those within the company's portfolio in Namibia and South Africa – further enhance opportunities for sizeable discoveries. As such, President and CEO, Keith Hill, stated that, "These blocks offer high-impact value upside for our shareholders at relatively low cost, and we look forward to continued collaboration with the government of Equatorial Guinea to explore and develop its natural resources."
While prioritizing boosting Equatorial Guinea's oil and gas exploration and production to meet growing energy demand locally, across the region and at global scale, the Minister said the partnership with both Panoro Energy and Africa Oil Corporation was a step in the right direction towards boosting the country's energy landscape.