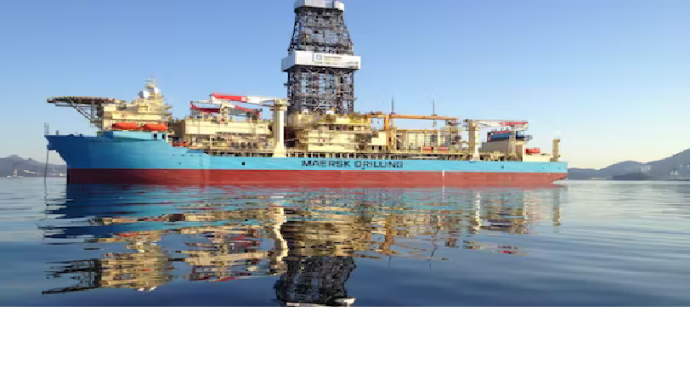 TotalEnergies' move to direct $300 million – half of its 2023 budget – in exploring Namibian basins this year
Africa-focused independent exploration company, Impact Oil & Gas has launched a multi-well drilling program offshore Namibia to assess the hydrocarbon reserves available in TotalEnergies' large-scale Venus discovery, as well as their flow potential into adjacent blocks. The company owns an 18.89% stake in Block 2913B – comprising the Venus discovery in the Orange Basin offshore Namibia – together with TotalEnergies (40%), QatarEnergy (10%) and Namcor (30%). The exploration campaign will include the drilling and re-entry of four wells in Block 2913B and 2912 leveraging the Tungsten Explorer drillship and the Deepsea Mira drill stem test as from the end of February 2023.
Siraj Ahmed, Chief Executive Officer of Impact Oil & Gas Limited, stated that the project was "designed to accelerate the appraisal of the Venus field and drill the first exploration well in our neighboring license, Block 2912. This program will provide vital information that will hopefully enable the joint venture to press ahead with development."
According to a press statement, Namibia was already entering its oil and gas market boom, with data from the program set to influence TotalEnergies' planned development of the Venus discovery from as early as mid-2023, as well as the production center for Nara–1x well in Block 2912. Adding that Impact Oil & Gas upstream expansion drive was coming at a time when Namibia is looking forward to fast-track the development of its oil and gas resources to address energy poverty, boost energy access, ensure energy affordability, drive socioeconomic development and regional energy security.
NJ Ayuk, the Executive Chairman, African Energy Chamber, while expressing his delight as the one strong voice in the drive for energy security in Sub-Saharan Africa said: "We believe the work which Impact has kickstarted is crucial for enabling Namibia to fast-track the development and exploitation of the massive hydrocarbon reserves in the Venus prospect and adjacent blocks in the Orange Basin. The potential of the Orange Basin in unlocking a new era of energy security and gross domestic product growth for Namibia and its southern African counterparts are enormous and Impact's move represents a key step towards unlocking the full potential of the market."
Adding he said: "TotalEnergies' move to direct $300 million – half of its 2023 budget – in exploring Namibian basins this year is a huge testament of the great potential the Orange Basin holds in making energy poverty history across the African continent while unlocking new revenue streams for global players. The Chamber continues to fight for Africa to maximize upstream activities if we are to achieve energy resilience and a just and inclusive energy transition. Drilling more oil and gas wells, as well as creating free markets and enabling environments which will drive private sector participation, is key for the continent to meet energy security and sustainability as well as economic growth targets."
He stated that the upstream programs such as Impact Oil & Gas's and discoveries such as Namibia's Venus would be key discussion topics at the year's African Energy Week conference and exhibition – Africa's premier event for the energy sector – scheduled to take place from 16-20 October 2023 in Cape Town.