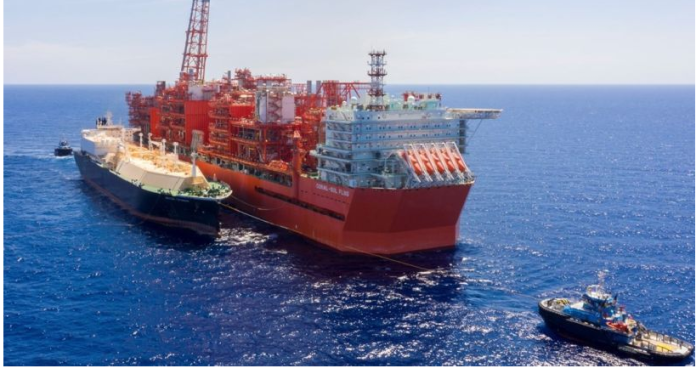 Technip Energies, a pioneer in the development of FLNG solutions, is on course, not only to consolidate its position as a global LNG service flagbearer, but also working to put Mozambique's economy at an advantage ahead of the growing demand for gas globally.
With over 100 trillion cubic feet (tcf) of proven natural gas reserves according to AEC sources, Mozambique has eventually emerged as one of the most attractive gas plays worldwide, with three large-scale project developments which is now reported to have placed the country on a positive trajectory towards long-term economic growth. It said that while offshore gas projects alone would provide key opportunities for energy access and job creation, Floating Liquefied Natural Gas (FLNG) solutions currently being developed by Technip, the French-based engineering and technology company, were also set to position the country as a global liquefied natural gas (LNG) producer and exporter.
Technip Energies is also providing an alternative to onshore facilities to address the need for long-distance pipelines and extensive onshore infrastructure, deploying FLNG solutions at the Eni-led Coral Sul project – located in Area 4 of the highly prospective Rovuma Basin, offshore Mozambique. In 2017, it was awarded a contract for the FLNG facility, which also covered the engineering, procurement, construction, installation and commissioning, with risers, umbilicals, subsea flowlines and equipment.
Representing Mozambique's inaugural offshore LNG project, Technip was reported to have installed the Coral Sul FLNG facility which is approximately 80km off the coast, and with a production capacity of 3.4 million tons of LNG per annum, and designed to last for about 25 years. While reaffirming its commitment to growing gas production and monetization, Technip said that with the arrival of the Coral FLNG facility in the country early 2021, and the first gas production and subsequent export to Europe in June and November 2022 respectively, a testament to the company's resilience despite the wave of challenges that impacted development was already clear.
Report stated that while Mozambique has produced gas from the Pande and Temane onshore fields for a number of years, the Coral Sul project – of which LNG is produced predominantly for exports – would enable new streams of revenue to be generated for the country, kickstarting economic growth while positioning Mozambique as an international LNG supplier. The project represents one of Africa's first FLNG facilities, as Technip had been commended for setting a benchmark for other gas-rich countries across the continent, while emerging as the partner of choice for project developers.
"For Africa, natural gas represents the fuel of the future, serving as both a clean and widely available resource as well as the solution to making energy poverty history by 2030. The continent's gas future is bright and through the development of LNG, a new era of electrification and industrialization is in sight. In this scenario, Technip Energies represents a critical partner for African gas producers looking at deploying FLNG solutions. Having emerged as a pioneer in this field, the company continues to demonstrate its commitment to African gas. Projects such as the Coral Sul FLNG facility represent just the start of Africa's FLNG journey and we look forward to seeing new projects driven by Technip Energies in Africa," says NJ Ayuk of African Energy Chamber.