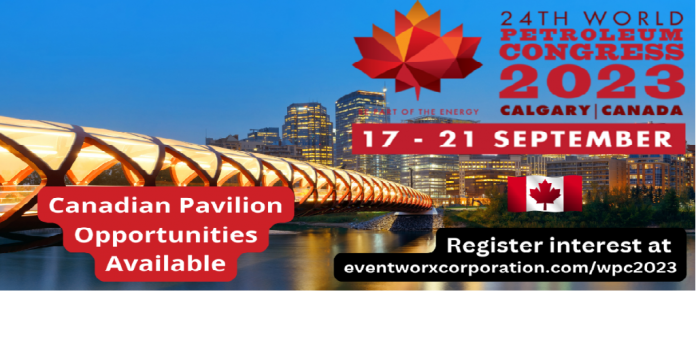 It's no longer "breaking" news that Covid-19 and the ongoing Russian-Ukrainian conflict have further revealed that the worldwide socioeconomic and political crisis, exacerbated by the global energy and policy uncertainties, have gone beyond measure to be treated with just a pair of hand gloves.
The world is in a transition no doubt, necessitated by the ongoing call for emission reduction and the goal of achieving a zero carbon society towards 2050. This is even much more significant in view of the enormous role upstream oil and gas exploration is expected to play in achieving this goal particularly among the oil and gas producing but developing countries whose economic growth and perhaps energy transitioning, cannot be divorced from revenues generated from oil and gas sales.
Speaking during the U.S.-Africa Leaders Summit in Washington D.C recently, Gabriel Mbaga Obiang Lima, the Equatorial Guinea's Minister of Mines and Hydrocarbons, and the Organization of Petroleum Exporting Countries, OPEC President for 2023, said the inextricable relationship between exploring and exploiting Africa's oil and gas potentials, and the quest for economic growth and energy poverty reduction, while putting necessary measures for a careful, progressive and inclusive energy transition, cannot be over-emphasized.
He said Africa's socioeconomic development has already been impacted negatively following mounting pressure on the continent to abandon its natural resources, citing dwindling oil and gas projects and major divestments that have been taking place in the industry globally.
"What we are not going to do, is abandon a resource that can change our countries," Minister Obiang Lima stated, adding, "We will continue drilling because we need it. Anyone asking African countries not to develop fossil fuels, is criminal. It is criminal because they are telling us that we do not have the right to develop. The largest number of members of OPEC, this year, are African countries. Mozambique is going to become the biggest supplier of gas, Senegal will become a big supplier of gas, Nigeria and Equatorial Guinea will become big suppliers of gas. So, what you will have in 2035, you will have the African continent serving as the biggest supplier of oil and gas."
He argued that fossil fuels have an important role to play in the global energy transition while bringing reliable energy to the hundreds of millions – 600 million in sub-Saharan Africa for who have no access to energy. And this is not about Africa alone, for no continent is exempt from the global entanglement, thus the need for urgent policy realignment and collective engagement.
With the global energy demand expected to increase substantially in the next few decades, there's no gainsaying the fact that the world will continue to need a wide range of energy sources. While there are strong indications that the current oil and gas resources are fast on the decline, operators are also not leaving anything to chance as they continue to explore new supply source possibilities including new basins and unconventionals – oil sands, shale, tight oil and gas and gas hydrates – as their exploitation will remain critical to meeting continued hydrocarbon demand as well as provide feedstock for the production of blue hydrogen and rare gases in the transition to a lower carbon world.
The 24th World Petroleum Congress and Exhibition, described by the organizers as "Congress of Congresses" and the first of its kind since inception, is expected to deliver on a number of key industry presentations, aptly described to be technically and scientifically innovative, to be analyzed during panel sessions by world energy and policy experts drawn from across the industry spectrum.
On the lineup for discussion and perhaps breakdown is the latest information on, not only emission reduction through developing new processes and high-performance catalysts, but also material/chemical carbon recycling such as recovery of emitted carbon, reuse of petrochemical products and fuel synthesis by FT and other processes.
There is no doubt that the upstream sector has continued to apply new technologies to achieve continuous improvement in minimizing the environmental impact of its operations including those aimed at: reducing GHG and other emissions; reducing fresh water use; recycling and/or safe disposal of produced water; reducing spills; utilization of waste heat; electrification; limiting operational footprints; and facilitating safe and timely abandonment of wells and facilities and reclaiming sites at the end of their useful life. This forum will showcase new technologies and other innovations working at the moment in both conventional and unconventional oil and gas operations to achieve cleaner production of oil and gas resources and lower environmental impact.
It's not worth emphasizing that the upstream has been contributing significantly in the advancement of innovation and security of the environment, maximizing recovery while minimizing the carbon footprint and overcoming continuous cost challenges. This session intends to investigate as well as share advancements in technology innovation and digitalization, subsurface modelling, best in class reserves management, water management, drilling and production technologies for IOR and EOR, while recognizing climate challenges and the role of enhanced recovery in our transition to a low carbon future.
Carbon Capture Utilization and Storage (CCUS) is one key instrument at the disposal of the petroleum industry players to reduce GHG emissions to net zero. Capturing emissions according to experts can always be done at their source, such as at "large industrial facilities, or by removing CO2 emissions directly from the atmosphere through Direct Air Capture (DAC), or through Nature Based Solutions." This forum intends to examine the current state of the CCUS industry, what is required for it to grow, and the nascent technologies that will deliver the large-scale growth of CCUS required to address global emissions.
Technology is truly changing the way we do business, and like the popular view of industry watchdogs, "the geoscience industry is no different." Digitalization has gained so much grounds, and rapidly altering the landscape of geoscience. This session will illustrate the impact of new technologies on the way we work with geological data in the oil and gas industry today.
Emission reduction and recycling in refining and petrochemicals facilities, measuring and understanding progress in technology utilization leading to net zero targets, innovation in products, said to have been designed to influence the future product spectrum of the petrochemical industry and their impact on the operation of refineries – all have been articulated and incorporated for investigation and exhaustive discussion during the 4-day industry engagement.
Smart infrastructure is not left out. Experts were of the opinion that new strategies and technologies for transport and storage of natural gas would dramatically change the availability and affordability of gas, whilst reducing carbon footprint hence the need for infrastructure developments and integration – "this is indeed one of the exciting sessions", says a conference organizing committee member.
Other sessions include, innovations in LNG and FLNG for the energy transition, towards zero methane emissions, hydrogen and its emergence and usage, as well as understanding its generation and distribution networks.
How do we identify the leadership challenges of the ongoing energy transition, and how can they be mitigated? Are there safety and risk management strategies as the world navigates the turbulent waters? What measures are in place to squarely address cybercrimes? Where's the future workforce to sustain the energy transition engagement? Innovation and partnerships in supply chains – all these and many more have been assigned to experts in specific fields of industry learning to simplify as well as drive conviction. However, only one option would be left in the absence of global consensus for collective action to combat climate change:
Let everybody gather themselves together. We need to embark on a journey, a distant journey that has no come back. Carry as many bags as you can comfortably carry, load as much money and foodstuff as you can. You can even despoil the Egyptians around you because we do not know how long the walk to the 'Promised Land' will be. We may linger in the desert of dryness for God knows years. Now we should all be through with our pillaging, stand therefore on your toes, like a kangaroo about to splint off, and place your right arm on your chest. Let us then sing the Nunc Dimitus of a lost society. This sounds a little bit apocalyptic I guess?
Ejimmaduekwu