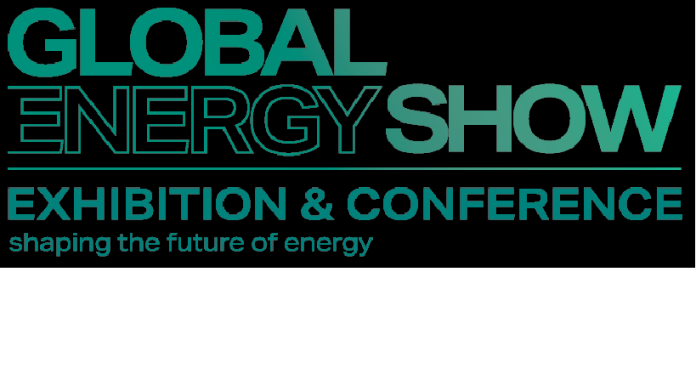 Clean energy acquisition may take investment of about $2 trillion by 2050
GES to draw the global attention to fresh technological innovations
Canada increases carbon tax, announces $9.1 billion plan to reduce carbon emissions by 40% below 2005 levels by 2030
Emphasizes clean energy drive through wind, solar, and biomass
Over 300 speakers, 1000 delegates, and more than 50 countries at GES
What has Canada to say about its net zero emission strategies?
What concrete plans are underway to reduce emissions while exploring for oil
More emphasis to be placed on diverse and engaged leadership
The Egyptian President Abdel Fattah El-Sisi addressed world leaders at COP27 held in Egypt towards the end of 2022. He said: "The hosting of COP27 in the green city of Sharm El-Sheikh this year marks the 30th anniversary of the adoption of the United Nations Framework Convention on Climate Change. In the thirty years since, the world has come a long way in the fight against climate change and its negative impacts on our planet; we are now able to better understand the science behind climate change, better assess its impacts, and better develop tools to address its causes and consequences.
"Thirty years and twenty-six COPs later, we now have a much clearer understanding of the extent of the potential climate crisis and what needs to be done to address it effectively. The science is there and clearly shows the urgency with which we must act regarding rapidly reducing emissions of greenhouse gases, taking necessary steps to assist those in need of support to adapt to the negative impacts of climate change, and finding the appropriate formula that would ensure the availability of requisite means of implementation that are indispensable for developing countries in making their contributions to this global effort, especially in the midst of the successive international crises, including the ongoing food security crisis exacerbated by climate change, desertification and water scarcity, especially in Africa that suffers the most impacts."
Continuing he said: "In 2015, the world came together and showed the will to make the necessary compromises which led to the successful adoption of the Paris Agreement. Today and in light of the unmistakable messages in the recent IPCC reports, and following COP26 in Glasgow, we are once again called upon to act rapidly if we are to really meet the 1.5-degree goal, build our resilience, and enhance our capacity to adapt. And while these are no doubt major undertakings, I sincerely believe that they can also become opportunities for transformation towards sustainability if we collectively think creatively and demonstrate the necessary political will.
"With this in mind, Egypt and its people look forward to welcoming you all at COP27 in Sharm El-Sheikh, where we trust the world will come together, yet again, to reaffirm its commitment to the global climate agenda despite the difficulties and uncertainties of our time. I am positive that all parties and stakeholders will be coming to Sharm El-Sheikh with a stronger will and a higher ambition on mitigation, adaptation and climate finance, demonstrating actual success stories on implementing commitments and fulfilling pledges.
"I deeply believe that COP27 is an opportunity to showcase unity against an existential threat that we can only overcome through concerted action and effective implementation. As incoming Presidency Egypt will spare no effort to ensure that COP27 becomes the moment when the world moved from negotiation to implementation and where words were translated to actions, and where we collectively embarked on a path towards sustainability, a just transition and eventually a greener future for coming generations", he said.
Recall that in September 2021, Antonio Guterres, the UN Secretary General, while engaging the UN Assembly during an energy dialogue had advised that countries took proactive measures to ensure rapid phase out of emission as well as all the highly combustible power generation sources like coal, first within the OECD countries by 2030, and the rest of the world by 2040. Adding that "…no one should be left behind in the race to a net zero future…", and that "the global energy transition must be just, inclusive, and equitable…", while recognizing that "…no two national energy transition pathways will be identical…"
Canada has already carved for itself an energy transition pathway, from "multiple pathways", as carbon technology, deemed "critical to achieving global climate and energy goals", continues to make its mark in Canada, with oilsands companies intensifying investment efforts in major CCUS projects. At the moment, six oilsands companies were reported to be producing about 95 percent of oilsand output thereby setting a goal (Pathway Alliance) of net-zero greenhouse gas emissions by 2050. "Our approach" says the group, "includes an estimated $24-billion investment in carbon capture and storage (CCS) and other technologies to reduce emissions and improve energy efficiency in our processes by 2030. Our scientists and experts are also studying and testing many emerging emission-reduction technologies for use in later phases of our plan."
Stressing the importance for good policy framework by the authorities, the group said the enormous investment required to materialize the ongoing energy transition conversation could only occur through proper government policy framework. It said fresh commitments within budget 2023 by the authority through tax credit and new legislative proposals to amplify private capital was commendable, but that more work was needed to lock in Canada's competitiveness as an energy producer in a net-zero regulatory environment.
Meanwhile Wood Mackenzie had in one of its latest reports said that up to US$185 billion of investment would be committed to developing 27 billion barrels of oil equivalent (boe), so upstream oil and gas financial investment decisions (FID) are expected to witness some level of increase this year.
However, "achieving FID on oil and gas projects" says Fraser McKay, VP, Head of Upstream Analysis for Wood Mackenzie, "is harder than it used to be, but with fewer sanctioned in 2022 than was expected, we believe we will see a slight uptick in activity this year, with over 30 of the 40 most viable projects likely to reach this milestone."
"Most operators will remain disciplined and carbon mitigation will remain a key part of many FID projects", he said.
Investigating these somewhat divergent issues with the aim of finding a lasting solution forms the critical imperatives of the Global Energy Show 2023 with the theme: "Change through Action", and intended to address the cleanest approach of supplying energy to the planet.
To be hosted from June 13 until 15 2023, the all-inclusive energy event would be revealing fresh perspectives of the global energy systems, including features on the exhibition floor and conference in Canada's oil sands, hydrogen, wind, solar, petrochemicals, gas and LNG, electrification and nuclear, for as it is usually said, "no single source of energy can meet the increased global energy demand.". The Show will also provide the North American energy hotspot the opportunity to demonstrate its vision and leadership through the assemblage of industry experts and earth scientists together for the purpose of ensuring that the global energy and policy challenges were met with real-world solutions.
This year's conference the organizers said, would be "pivotal and purpose-based" meeting of the global energy ecosystem which shoulders the huge challenge of balancing the climate targets while supplying clean, and responsibly produced affordable energy to those who need it. It also presents a unique opportunity to showcase practical and groundbreaking answers to the most pressing questions of the present generation, including how "we finally focus on the customer through the energy transition, our domestic and international energy relationships and how we navigate through political and market uncertainty."
Balancing the international scales, unsettling geopolitical situations, and other major threats to global energy transition, exploring the development of fundamental drivers for the global energy system, what the outlook and global demand for hydrogen, sustainable fuels, natural gas, oil, and coal, as well as a view on the role of CCUS, how to ensure that clean, accessible, and affordable energy were made available for all – these and many more have been articulated to form the catalyst to escalate the entire conversation.
How does the invasion of Ukraine influence the direction and speed of the transition, and what's the outlook on energy investments over the next 12 months? The "Great Carbon Capture Debate", what is it all about – a real solution or another way to extend the use of fossil fuels – all these are to be laid on the front burner at the energy feast for possible analytical vivisection.
With no end in sight to the war in Europe, the diverse and uncertain energy policies among countries, the unfortunate and negative impacts of COVID-19 on the global energy markets notwithstanding, the global landscape continues to forge new energy trading relationships, as countries continue to look up on policymakers for good policies and approvals of new project infrastructure – key pillars to addressing energy security, while ensuring commitments to decarbonization and meeting climate targets.
What in practical terms is climate financing, and how will developed countries ensure there's equal access to climate financing to achieve the "all low-carbon" energy sources, including nuclear? For countries who may want to deploy nuclear energy, what support structure is available for them – this and many more of the jigsaw would be broken down by experts.
Investors are at a crossroads and opportunities against a backdrop of immediate uncertainties over U.S. long-term energy policy. The increase in revenue for traditional energy producers due to high fuel prices is being balanced with the cost of the energy transition, but for how long will this continue? Countries and their consumers are expecting investments to be aligned with authentic efforts to reach net zero targets while meeting the day-to-day necessities at an accessible and affordable price. Hear more from those who are championing the course at the show in Calgary.
How vital is oil and gas to a functioning economy, and how potential are they to power our everyday lives? What other new and explorable avenues for renewable energy? What major waves are cleantech investments and innovations making in defining decarbonization? What's GFANZ central mission – to mobilize funds to accelerate transition to achieve net zero target across the globe while supporting oil exploration companies with net zero emission compliant plans, or otherwise – this and many more would be dealt with exhaustively by those who speak the language of the industry at the all-inclusive energy feast which had been identified by the United States Commercial Service, under the Trade Event Partnership Program as "an excellent opportunity for the US energy companies to expand their business in the industry."
Ejimmaduekwu