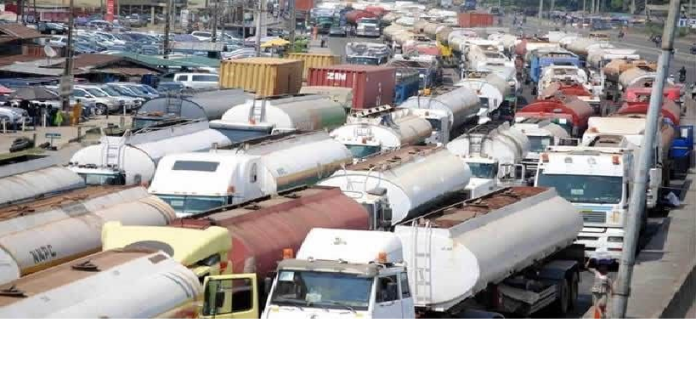 Corruption is inimical to petroleum products pricing policy;
Regulation of supply and distribution of products impaired;
It also impedes surveillance on key elements for effective delivery;
Information/data base is compromised, in case there's any;
TAM of refineries becomes mere political rhetoric;
Quick-rich syndrome is the sector's greatest undoing;
Legal and regulatory institutions are either non-existent or emasculated;
Right, responsible and responsive leadership is the starting point for downstream sector deregulation
"Inasmuch as petrol subsidy in Nigeria is a conduit pipe through which "politicians" and those in authority siphon public money, deregulation of the downstream petroleum sector will remain an illusion", says a Don at an American-based Political School of Thought, on the sidelines of industry convocation in Accra the capital of Ghana recently.
He said: "Until the principles and conditions upon which it should rest are properly or adequately addressed, the clamour and clarion calls for a deregulated downstream petroleum sector of Nigeria will only and continually be a dream which will never take any human face.
"For corruption in Nigeria has become so hybrid and endemic, and now has the propensity to keep every door for any reforms perpetually under lock and key. This is apparently so that not until the right things are done and reforms of the system are carried out, deregulation will be nothing far from the theoretical jargon as it is in the country at the moment. Without thorough and holistic reform of all the enabling institutions, it would be share waste of time and energy for section of the participants to continue to deliberate on a matter that lacks institutional and structural support, it's laughable if you ask me, but it is so. I hold this view very strongly and with every sense of audacity", he said.
While lamenting the trillions in naira of public money that had gone into private pockets as subsidy payment especially in the last eight years, the expert said that setting up an agenda for proper conduct of elections in the country must be foremost as recycling of old and the same kind of politicians were only detrimental to change and effective governance, as well as impinging on the critical elements that speed up socioeconomic growth and political stability.
"Deregulation requires a lot to work effectively. While participants will always seek to make gains, it must be seen to be done within the ambit of the laid down rules and regulations, to ensure that their activities do not infringe on the rights or privileges of the citizens and customers.
He said rehabilitation of the country's existing refineries, and the construction of new ones would only receive proper boast when proactive leadership and the right regulatory institutions are put in place. Adding that years of monopoly by NNPC, as well as executive interference in the affairs of the apex oil firm only created huge gaps, in terms of operation and effective service delivery in the sector.
While tagging subsidy as one major arch-enemy of deregulation of the Nigerian downstream petroleum sector consequent upon vague, crude and shrouded pattern of its administration by successive regimes in Nigeria, the Major Oil Marketers Association of Nigeria MOMAN, said that lack of transparency, competence, strong institutional and policy structures, as well as proper stakeholder awareness of the modalities for engagement, were major cogs at the wheels of achieving sustainable and enviable progress in the Nigerian downstream petroleum sector.
Other impediments they have highlighted to include, lack of accountability by leaders, absence of a strong market regulator, abysmal failure of the existing refineries to work and unavailability of new ones, inadequate storage facilities, decrepit pipeline infrastructure and investment deficits, drainage channels quagmire, weak and haphazard haulage system, exacerbated by the deplorable road conditions, cost of purchasing and maintaining haulage trucks and above all, subsidy and government's apprehensions over and against unrestricted market environment.
While assuring Nigerians of sufficient petroleum products offshore to deal with the recurring decimal of products shortfalls in the country, the group however said the situation still couldn't have made any much difference even with the products onshore, as long as regimes continue to hide under subsidy to perpetuate heinous financial crimes.
The Union said Nigeria must, as a matter of urgency, start the process of price deregulation to reduce or even eliminate subsidy which, apart from its unprofitability, is also shrouded in secrecy and ambiguity. Adding that the country can still carry out a subsidy regime, but it should be meaningful within specific areas targeted at sectors development like agriculture and transportation, thereby reduce food price inflation and generate more jobs for Nigerians.
It said that its ultimate priority was to find ways of liberalizing products supply through transparency and competition which will also guarantee a steadier, more efficient supply at optimum prices. It also noted that imported products must compete with locally refined products to find a meeting point between the need for local refining and competitively low but cost recovered prices for Nigerians toward sustainability.
It maintained that dialogue with the Nigerian people was imperative, as identification, negotiation and agreement were the basic sine qua non for immediate implementation of programmes, geared to save the downstream industry. It said government's deliberate inefficiency, resulting from revenue freefall, has speeded the degradation and lack of investment to maintain, renew and grow assets and facilities such as refineries, pipelines, depots, trucks, and modern filling stations. Adding that this lack of investments contributes in no small measure to fuel distribution inefficiencies and high costs.  Stressing that neither the new, nor the refurbished refineries, would survive with the refining margins at current pump prices. It said exploration, production as well as refining of crude oil and the distribution of refined products, was an international business with ebbs and flows and guided by specific models, guidelines, rules, and norms designed to protect and sustain consumers within the energy supply chain.
MOMAN stakeholders who said they would not rest on their oars until full deregulation of Nigeria's downstream petroleum sector was achieved, were speaking during a virtual media interaction.
#Ejimmaduekwu