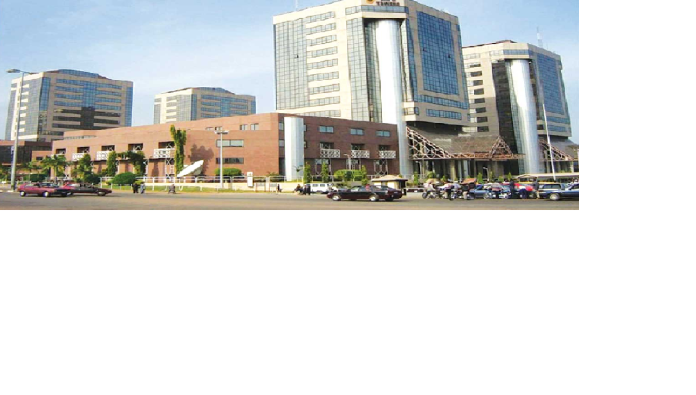 Eight good years as quiescent though oligarchic petroleum minister;
Was never in touch with reality and had no ideas what he wanted to do from the onset;
Visibly known for motions but without tangible movement;
With his fellow kinsmen, he held the Ministry of Petroleum Resources to himself, while his paid staff reeled out fictitious growth indices;
Took the back and forth drama on petrol subsidy to its crescendo;
Berated for his deliberate inefficiency;
Why deregulating Nigeria's downstream petroleum sector will remain an illusion;
Why NNPC is Nigeria's greatest problem;
Hides under subsidy while perpetuating heinous financial blunders;
Dangote's 650, 000 bbl/d refinery not an end in itself, however a commendable milestone;
Nigeria's refineries must be up and running to check private operator monopoly;
Other licensed operators must blaze the trail, resist intimidation, but build as little refinery as resources can allow;
Hear the Nigerian petroleum ministry directors led by Mohammadu Buhari as "Minister of Petroleum Resources" highlight the objectives, and of course, what the implications according to them were for "rebranding" an NNPC which had for decades been run as a private business enterprise than a national oil company by a few who have been holding the realms and instruments of political and economic governance in Nigeria since crude oil eventually became the only economic raison d'etre for the country's existence.
Incorporated into the then Petroleum Industry Bill (PIB), in the relatively active national assembly formations of the previous political administrations in Nigeria, and with the passage into law hurriedly done, for reason of industry development expansion expediency perhaps, and or desperation for political relevance, by the Mohammadu Buhari-led and popularly known "transactional and rubberstamp" 9th Assembly, the new NNPC Limited the promoters argued, would aim at, "enhancing upstream production, expand gas processing and transportation services for domestic consumption and exports.
"We will also revamp and expand", says the actors, "refining assets portfolio through greenfield projects with chemicals production integration and leverage equity partnerships.
"This will ensure (we) have sufficient capacity to meet local and international demand for premium energy products and services. "
Recall that Muhammadu Buhari had on July 19, 2022 unveiled the NNPC Ltd., in line, according to them, with the provisions of the Petroleum Industry Act (PIA) "to enable it run effectively and compete with its global peers and allow private investors own shares in the new company."
"The NNPC Ltd. is now being structured to be run as a commercial venture. If run profitably, as it is expected to, it would declare dividends and profits to its shareholders, and hold annual general meetings
"For now, it could negotiate independent businesses and source for deals, and there will be more disclosures on how its operations are run. It will be independently run, and open its book more now to the public, like its peers – Brazil's Petrobras, Saudi-Aramco and other publicly quoted national oil firms do.
"NNPC Ltd is part of the overarching objective of the Federal Government to commercialize and ultimately privatize its national oil company and achieve a private commercial venture which is self-sufficient and operates in accordance with commercial business principles …
"However, the template and the mode of transiting to a commercial entity will be communicated after meetings between the Ministry of Finance Incorporated and the Ministry of Petroleum Resources…" plus a lot more of those jingles of the typically homebred Nigerian politicians.
In the twilight of the oil boom which began with the country's first crude oil export to Britain in February 1958, and her subsequent entry into the fray as a global player among a few pioneer members of the Organization of Petroleum Exporting Countries OPEC, founded in 1960 to "coordinate the petroleum policies of its members, as well as provide member states with technical and economic aid", hopes were on the rising that a new era of national economic abundance, formidable political realignment, with a robust sociocultural cohesion was already a done deal. But it was not so, for everything that glitters is not usually gold afterall.
Over the years, Nigerians have sought, without success, explanations from the few who have been negotiating the revenue formula from the sale of Nigeria's crude oil, the national and socioeconomic relevance of NNPC which came into existence as a national oil company of Nigeria in April 1977 and now as a limited liability company, "possessing necessary statutory backing to operate in different sectors of the global energy industry, pursue other commercially viable ventures, enhance liquid hydrocarbon production while creating new energy businesses to guarantee value to all its stakeholders."
Nigeria has four major refineries, built at different times during the early days of the country's oil and gas exploration and development. The old Port Harcourt Refinery for instance, built with an installed capacity to refine 60,000 bbl/d, was commissioned in 1965. In 1978, the Warri Refining and Petrochemical Company, with the capacity to refine 125,000 bbl/d was commissioned. Kaduna Refining and Petrochemical Company, with crude intake of about 110,000 bbl/d was commissioned in 1980. And the last – the New Port Harcourt Refinery, with an installed capacity of 150,000 bbl/d, was commissioned in 1989. The refineries put together has the total installed production capacity of 445,000 barrels of crude oil intake per day. But over time, Nigerians have demanded that politicians who controlled the realms of power provided acceptable explanations to why these refineries have remained unproductive despite huge sums of money politicians would always claim to have invested to enable rehabilitation periodically.
Mohammadu Buhari, Nigeria's petroleum minister from 2015 until 2023, and recorded as the longest-serving petroleum ministry official in the history of Nigeria's petroleum industry was, like many argued, an enigmatic character with enormous power to turn into any color at the slightest opportunity. He was appointed minister of petroleum in 1977 following the establishment of NNPC, and by virtue of this official ministerial appointment the first premier chairman of the state-run oil company – NNPC. He was reported to have superintended over the construction of oil storage depots and pipelines across the country, and had, according to news sources, delivered on his duties at the Port Harcourt refinery "profitably", records which provided him with the opportunity "to take firm hold and control of the country's oil assets."
His emergence as president and minister of petroleum in 2015 many believed, provided him with yet better opportunities to address avalanche of problems bedeviling the Nigerian petroleum industry – issues around petrol subsidy – whether it has any human face truly, or a conduit pipe through which monies were siphoned by the Nigerian political class – as he was repeatedly captured to have called it a "scam" of the past regimes as well as the Goodluck Ebele Jonathan-led administration to perpetually stagnate the economy and impoverish the people. He was also quoted to have maintained his position, in the build-up to 2015 elections, by asking the Jonathan administration to "stop stealing from Nigerians and allow them to enjoy the relief that has come to consumers of petroleum products globally." Also recall that in one of his responses during the fuel scarcity in the country in March 2015, Buhari insisted that Dr Goodluck Jonathan and his predecessors were so negligent to the plight of the people that they never deemed it imperative to fix the refineries thereby provide succor to the teeming Nigerians who were only dependent on fuel imports, reminding Nigerians that two of the four refineries in the country were built specifically under his watch as petroleum minister in the 1970s.
"The countless man hours that will be spent at petrol stations today, will reduce our productivity as a nation. This should not be so", Buhari was quoted to have said. "In my time as NNPC chairman and Petroleum Minister in the late 70s, 2 of our 4 refineries were built, and domestic consumption catered for. But over the last several years our refineries have declined, and we are at the mercy of imports."
He has been holding key positions in the petroleum ministry since the 70s to have acquired so much knowledge to understand how best to deal with petroleum industry related issues such as subsidy. So, as sustained as his argument was on approach of the election year of 2015, he was able to invoke some level of sympathy in the Nigerian people who really wanted an end, at all cost, to Dr Goodluck Ebele Jonathan's era, then believed to be characterized by mediocrity, inefficiency and profligacy. And he actually got his way through, as his Pyrrhic victory over the incumbent would have, no doubt reinvoked a popular belief of the biblical "Daniel at the judgement seat" in the citizens. Meanwhile, and like it is also a popular saying to "trust the devil you know than the angel you do not", the eight-year reign (2015-2023) of Mohammadu Buhari – his back and forth stance on petrol subsidy, with all the associated hikes in petrol pump price and related products, only reawakened a sense of conviction and regret in the same Nigerians that although Goodluck Jonathan was the devil perhaps every Nigerian knew, he was also and truly the angel Nigerians should probably have known they never knew.
More than forty-something years after, four major refineries with total refining capacity of 445, 000 bbl/d of crude have become shadows of themselves, as equipment decay, outright neglect and poor maintenance became the greatest challenge of what could have reduced or even put an end to fuel importation palaver while contributing significantly to the country's socioeconomic growth.
On crude oil pipelines, it was rather tales of woes, lamentations, blame and horse trading, among those who superintended over the country's oil and gas operations. This has been so over the years even as governments failed in their duty to identify the vandals who have made merchandise from the collective national and natural endowment, raising concerns of governments' complicity. Even as one of Buhari's key campaign promises prior to 2015 election, he was still unable to deliver even after eight whole years, as there was general belief that crude oil theft became more volatile under his regime, despite his views to the contrary.
Mohammadu Buhari's change of promise from reviving the country's moribund refineries and possibly set up new ones "to achieve self-sufficiency in access to refined products" than the continuous importation of petrol at prices usually determined by the international market forces was, like many argued, an affront on the sensibilities and collective psyche of the millions of Nigerians who pressed for his victory in 2015. It will go down in history that before taking office in 2015, he and his party, the APC repeatedly criticized past governments for failing to solve Nigeria's perennial petroleum sector problems which incidentally became worse within his eight-year reign as president and minister.
It is also worrisome that over the years, Nigeria has failed to capitalize on oil price booms that have helped cushion other exporters from the impact of inflation, with millions more Nigerians currently facing poverty while the Nigerian politicians bask in the euphoria of financial recklessness, intellectual idleness and culpable governance inefficiency. The World Bank already estimates that inflationary pressures would tip 7 million more Nigerians into poverty in the year, to bring the total to 45% of the population of 200 million. This is both tragic and unbelievable. Tragic because of cursed leadership, and unbelievable because Nigeria is a country blessed with abundant human and natural resources which those in power have failed to put into maximum use for human capacity and infrastructure development and national economic integration.
Dr. Ibe Kachuku's first suggestion upon assumption of office as the GMD of NNPC and later as Minister of State for Petroleum Resources of Nigeria under Buhari in 2015 centered on the need for the outright sale of the refineries to private individuals. Dr Kachuku is a renowned industry professional and technocrat. But for Buhari who doubled as the longest-serving oil minister, Kachuku's proposal was dead on arrival because the idea of giving away refineries he had "sentimental attachments" for was, to him a conversation driven too far hence the move to always "repair, turnaround, or rehabilitate it."
The Kachuku-led NNPC had begun the "popular 90-day" turnaround maintenance to see if they could get the refineries back on track since Buhari had declined his proposal to sell the refineries, with the deadline then set for December 2015, close sources said. Meanwhile, three months before the turnaround, the refineries lost about N172 billion, with many more billions lost in 2016, a closer source wrote.
"We supply crude and they [the refineries] start for one day and then they shut down again because the CD unit has packed up. So, it is one thing after another," Dr Kachuku was quoted to have said in May 2016, and thereafter resolved again to privatize the refineries in 12 months, "and the rest were stories", the writer said.
One thing Dr Kachuku did not fail to do which also represented one of his major achievements during his brief and turbulent period as GMD and later as Minister according to news sources was to ensure that any Nigerian who was interested in the privatization bid saw how well or how bad the refineries performed, and this was besides instituting the monthly financial reports which also showed how refineries fared.
Our source also wrote, (and this is quite significant), that from September 2019 to September 2020, the refineries, especially the Port Harcourt refinery, never produced any single litre of petrol, as the deplorable state of the refinery left it completely unproductive for the whole period. But this wasn't the main worry, says this expert. The main worry he says was that "people would wake up in the morning, get into official vehicles and go to work at the refinery, produce nothing, and get paid hard cash at the end of the month", adding that "as early as 2016, overhead was at N6. 94 billion a month."
Recall that sometime last year, the Federal Executive Council, made up of 50 people or less with Mohammadu Buhari as their chairman sat and approved $1.5 billion (about N600 billion), an amount of money they have told Nigerians would be used for the revival of the Port Harcourt refinery, while simultaneously assuring that rehabilitation works on Kaduna and Warri refineries would also be carried out on or before May 2023. Buhari also pledged to boost foreign reserves by ending the importation of refined fuel. But this was a joke taken too far for many experts one of who said: "After running the refineries at a loss for the most part of the last six years, it has now become wise to spend $1.5 billion in fixing one of the refineries. Let me say this without mincing words: They simply want to set $1.5 billion on fire. It would even make sense to set money on fire if you have the money. In this case, Nigeria will borrow $1.5 billion and set it on fire…" and the rest were stories.
Maybe we do a little more of a retrospection. Buhari's first move to remove subsidy on petrol was in December 2015 when his regime scrapped the Petroleum Support Fund. While public suspicion of a possible upward fuel pump price review grew stronger, Buhari and the then Minister of State for Petroleum Kachuku announced, assuring Nigerians that they have no intention to change petrol pump price from the N85 per litre they met it.
But that was not so, for government eventually changed its course much later arguing that "it was unsustainable to continue paying to make imported fuel cheap as fraudulent importers had seized on the arrangement to steal from the country." Maybe it was so, maybe it was not, but that wasn't the expectation of Nigerians who never thought that the regime would wake up as early as it did to announce fuel pump price increase of N145 per a litre, notwithstanding the hardship and frustration nationwide. And while defending the hike, the NNPC said it was inevitable as the landing cost on petrol went as high as about N171.40 per litre per monthly. But petroleum marketers were not ready to accept NNPC's position, and blames and counter-blames ensued which also ended up pushing the pump price to N200 per litre in almost all the states but Abuja and Lagos.
At this point it has become evident that government was quietly continuing with subsidy and even earmarked about N305 billion for petrol subsidy in the 2019 budget proposal, that between 2006-2018, Nigeria spent $24.5 billion on petroleum subsidies, and about 3 trillion Naira ($7 billion) between 2019 and 2020, an amount which is also expected to increase this year and even next, if the right leadership is not instituted.
In a dramatic turn Buhari said, on the country's 60th independence anniversary in 2020 as follows: "Nigeria cannot sustain its low pump prices of petrol amid shrinking revenue and poor foreign exchange earnings. It makes no sense for fuel to be cheaper in Nigeria than in Saudi Arabia.
"Chad, which is an oil-producing country, charges N362 per liter; Niger, also an oil-producing country, sells 1 liter at N346. In Ghana, another oil-producing country, the petroleum pump price is N326 per liter, Egypt charges N211 per liter and Saudi Arabia charges N168 per liter," Buhari stated.
In November 2021, the government said yet again it would remove fuel subsidy by mid-2022 and replace it with a monthly N5000 transport grant to poor Nigerians as a measure to cushion the potential negative impact that would spring up, a step many interpreted as another attempt to end subsidy to pay subsidy.
It couldn't have been argued that the deep-seated illegality and abuse of financial procedures which characterized the operations of the petroleum ministry with the Nigerian National Petroleum Corporation (NNPC) at the helm of affairs in the last few decades still bedeviled it in spite of the Buhari-led administration's claim to transparency and integrity.
There were damning verdicts it would be recalled, by two prominent global financial institutions – the Hongkong and Shanghai Banking Corporation popularly known as HSBC, with the International Monetary Fund, IMF, which took the All Progressives Congress (APC) led administration to the scanners, citing hybrid corruption and brazen administrative insensitivity.
While the HSBC on the one hand noted that Buhari's approval ratings sit near all-time lows and this largely reflects the impact of Nigeria's painful recession in 2016-17 and the sustained economic hardship that has accompanied his presidency, including rapidly rising joblessness, poverty, insecurity and unchecked cases of corruption in his administration, with all raising the risk of limited economic progress and further fiscal deterioration, the International Monetary Fund on the other hand, equally gave Nigeria under Buhari, a very negative appraisal during the AGM of the IMF/World Bank in Bali, Indonesia, where Nigeria's growth prospect was revised downwards in 2018 from 2.1 per cent to 1.9 per cent.
To make matters worse, as these two notable financial institutions were projecting into the future of Nigeria with these observations, Premium Times was simultaneously uncovering a monumental fraud within the seat of power, involving the fuel subsidy racket, which did not only reveal the subsidy regime as a huge financial scam, but has added to raising the credibility and integrity questions around the Muhammadu Buhari-led administration.
The documents which came right from the heart of the Presidency as published by Premium Times, made an open show of the unbridled impunity that characterized the Buhari-led administration, with all fingers always at NNPC as the cash cow and cesspool for hybrid fraud which even went out of proportion in a ministry Mohammadu Buhari held with so much jealousy and unparalleled vindictiveness.
#Ejimmaduekwu