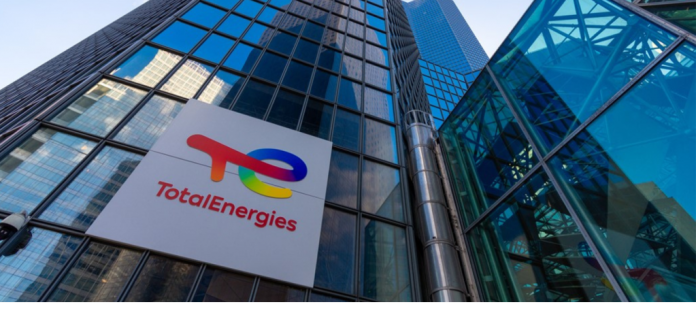 With articulate, transparent, socioeconomic and infrastructure development-conscious leadership, Africa will reach its goal in infrastructure development, human capacity building and socioeconomic growth, toward the alleviation of poverty, says Ejimmaduekwu, Publisher Energy Window International.
Emmanuelle Garinet, Vice President for Exploration Africa at one of the most active players in oil and gas E&P space in Africa – TotalEnergies, will speak at the African Energy Week conference and exhibition, Africa's premier energy event, taking place from October 16-20 in Cape Town. He will promote African oil and gas exploration and production, as well as lead discussions around the role upstream investments will play in creating regional energy security
During the event, Garinet will represent the company – long considered one of the world's supermajors – an indication of the event's prestigious merit as TotalEnergies proves to be one of the most active players in oil and gas E&P space in Africa. The major has been active on the continent for over 90 years and is currently active in 43 countries with over 13,000 employees. With this background, TotalEnergies is looking at expanding its presence further, with Garinet expected to showcase some of the company's biggest achievements, its current projects and the role oil and gas exploration plays in Africa's energy future.
For years, TotalEnergies has been instrumental in expanding Africa's upstream market, through spearheading a number of ambitious exploration campaigns that have not only positioned the continent as a highly attractive play but also as a partner of choice for many resource-rich countries.
TotalEnergies' most significant projects include those in Southern Africa like the Namibia's Orange Basin, where it made sizeable oil and gas findings in 2022, even as it has continued its multi-well drilling appraisal and exploration campaign to unlock further upstream success in the region. It is also focused and committed to developing the Brulpadda and Luiperd discoveries offshore South Africa in 2019.
In East Africa, TotalEnergies is driving developments in the Lake Albert Basin, including the Tilenga and Kingfisher oilfields – set to begin production in 2025 – as well as the East African Crude Oil Pipeline – considered one of the most important oil and gas projects on the continent. TotalEnergies will transport crude from the Tilenga and Kingfisher fields to the global markets via the pipeline, triggering energy security and economic growth across the region. In Mozambique, the company is driving the Mozambique Liquefied Natural Gas (LNG) project, also considered one of Africa's most important hydrocarbon developments. While work was delayed due to security challenges, the company remains committed to bringing the 12.8 million ton per annum project off the ground.
Meanwhile, the company also operates in Angola (with exploration underway in several blocks in the Lower Congo and Kwanza Basin); Nigeria (with interests in 30 licenses, five of which as operator); as well as in Gabon, Ivory Coast and the Republic of Congo. In the MSGBC region, the company operates two deep offshore blocks in Mauritania and the Rufisque and UDO deep offshore blocks in Senegal. All of these exploration campaigns promise new opportunities for energy security in Africa on the back of oil and gas investment and development.
Against this backdrop, Garinet will not only provide insight into these developments, providing updates and detailing upcoming investment opportunities, but will outline the Major's African exploration agenda in 2023 and beyond. These insights will not only cement the company's position as a competitive African frontier explorer but will make a strong case for the role exploration plays in Africa.
"TotalEnergies has been responsible for much of Africa's upstream success, working closely with various national oil companies and partners to unlock the true potential of African oil and gas. From projects in East Africa to exploration campaigns in Southern Africa, the energy major represents an important partner for African oil and gas producers. During AEW 2023, we look forward to hearing the insights provided by Garinet and hope to see a suite of new deals signed by the major that will unlock a new era of exploration and production in Africa," says NJ Ayuk of African Energy Chamber.