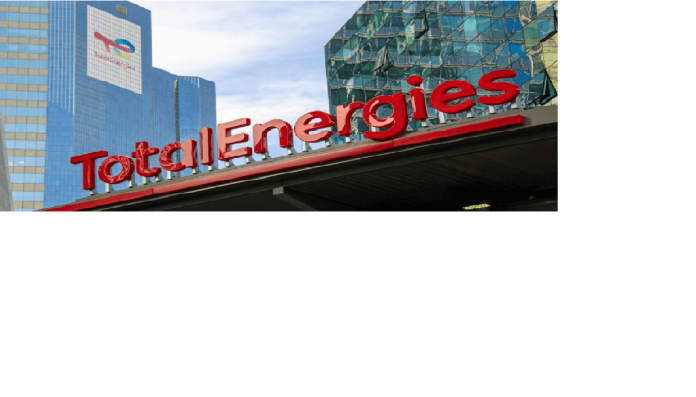 Was from the onset committed to non-routine flaring;
Takes care of the environment, monetizes gas;
Egina, Ikike, with several fields' tieback are flareless;
FDI is positive or negative depends on the environment and policy, but it can do a lot for Nigeria as an economy;
How will government attract this FDIs;
Emphasis on development of NAG, as about 50% of Nigeria's 200 – 209 (tcf) of gas is Associated Gas;
Total production in 2022 was only 1.40 (tcf), NLNG has less than 1 trillion cubic feet (tcf) of this total;
Nigeria needs infrastructure to develop gas, it should be developed not as bye-product of oil;
TotalEnergies bags an award, identified as "Best Pioneering, first, truly integrated Energy Company in Nigeria";
"I am my only limitation", Prof Yinka Omorogbe (SAN), President, Nigerian Association for Energy Economics, tells women.
"I suppose we know where we are as a country, so the question, for me, should be, how do we move from where we are to where we should be" – Engineer Victor Bandele, Deputy Managing Director (Deepwater), TotalEnergies E&P Limited.
Engineer Victor who said that TotalEnergies was "desperate to remain in Nigeria" because they are "everywhere in the entire energy value chain in Nigeria", and "optimistic about Nigeria", was speaking during a panel session with the topic – "Role of FDI (Foreign Direct Investment) in the Efficient Development of National Gas Reserves to meet Africa's Energy Security Demands",  at the just concluded 46th Edition of NAICE/SPE 2023 in Lagos, with the theme: "Balancing Energy Accessibility, Affordability, and Sustainability, Strategic Option for Africa."
For Victor and other panelists, comprising Dr. Philip Mshelbila, Managing Director/CEO NLNG, represented by Engr. Joseph Alagoa, Engr. Elohor Aiboni, Managing Director, SNEPCo, Mr. Tony Elumelu, represented by Mr. Samuel Nwanze, with the session's moderator as Barr Ny Ayuk, also represented by Grace – all were of the opinion that FDIs were critical to unlocking Nigeria's enormous gas potential, drive technological knowhow, as well as stimulate domestic investment.
Depending on the size of the market space which is also widening considering the Russian-Ukrainian war, and the deplorable energy security challenges in Europe at the moment, triggered by Russia's gas as weapon of demarcation and war, FDIs are replete with huge benefits for countries like Nigeria who has this gas resource in abundance. For Engr. Victor and his friends on the panel, the returns are immeasurable, including reducing energy poverty, stimulating economic growth, and the creation of jobs. "FDIs can do a lot for us as an economy and continent, considering the volume of the country's natural gas resource", he said.
Yes, the panel believes that FDIs are key to unlocking the gas which hitherto seems stranded in the ground, but Victor's worries which centered around finding the money and showing resilience to develop gas as gas rather than as bye-product of oil were much more plausible and urgent to be treated with a whiff, or wave of hand. "We need the money to develop this gas; we have to be desperate in the development of the country's Associated Natural Gas (NAG).
"We talk about 200 (tcf) of gas in Nigeria but where is it, where are they locked; we are really not playing the game. I tell you that 50% of this gas is NAG. We must find means – infrastructure, money and market, to enable its development, again, it's about 50% of the 200-209 (tcf) total gas reserves.
"Let me again ask, what is the physical/fiscal environment to encourage people to come into NAG for development – this is a big issue, so we must find the environment for energy development in Nigeria", Engr Victor maintained.
However, there are conditions that will necessitate consideration for FDI in Nigeria, or Africa some of which according to the panelists, would include, policy and regulatory environment, stable and transparent legal and fiscal framework, credibility issue – how are funds disbursed or utilized when received, and what are the visible templates for project's successful completion – which means that every word spoken must be translated into action, and shouldn't be the usual and prevailing "motions without movement" as it is in Nigeria, the totality of all this which takes us to another critical prerequisite – sanctity of contract, otherwise referred to as the "investor's attraction."
Other conditions include, timeline for any projects, availability of infrastructure for prompt delivery, market space – (export opportunities), making gas as key reserve for FDI, for, and as Victor rightly pointed out, "attracting FDI is not science, it is an act." For the above, according to Victor and his scintillating panel members, should be all that the government of Nigeria requires to attract Foreign Direct Investment (FDI off season and on season.
"It's not about dialogue, but more about finding the right environment, for gas development.
"We are supposed to have moved from the statistics of 2022 but we are not. There must be strategic action from government. We have infrastructure for oil, and that also must be for gas. We are supposed to find the people to bring money to develop gas but we are not doing that.
"Looking at what TotalEnergies are doing, I think I am proud, for we've been able to set a fence. Take the actions; and it's also about being desperate – this is what my firm is up for; we are desperate to develop NAG. We must create the physical environment that will help for NAG development. In the last 10 years, TotalEnergies had been committed to non-routine flaring. We are desperate about it and it's working well", Engineer Victor explained.
For Mele Kyari of NNPC, three keywords pertain to Africa and Nigeria in particular when examining this year's theme: Energy accessibility means ensuring all citizens can access reliable, modern energy, irrespective of their location or socio-economic status. Energy affordability entails ensuring energy and its infrastructure are priced so they can be obtained without financial strain by Africans, while Energy sustainability implies that our energy use does not harm the local environment or exhaust resources, affecting future generations.
This according to him is indeed a trilemma situation that requires a delicate balance between political will and technological innovation, as well as effective market mechanisms and well-crafted policy interventions.
Noting that Nigeria currently has about 209.5 Trillion Cubic Feet of natural gas reserves with a potential upside of up to 600 TCF, so enormous to drive cleaner and affordable energy vision, while outlining other alternative energy sources such as solar and wind which are also faced with technology limitations. "They are still not affordable and therefore cannot meet the high energy demands of our industries, cities and remote environments", he said.