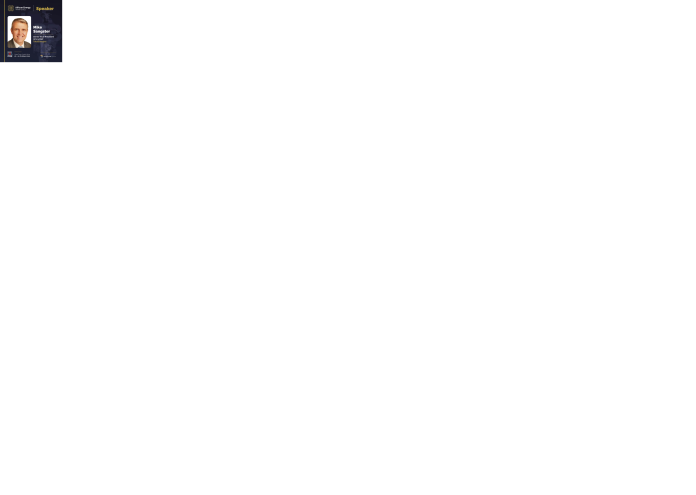 Mike Sangster of TotalEnergies who will deliver a keynote address at the African Energy Week conference, taking place this October in Cape Town settles down as the Senior VP Africa E&P at TotalEnergies, moving from his current position as Head of E&P for Nigeria at the firm.
"TotalEnergies represents one of the longest-operating E&P companies in Africa, having been present on the continent for over 90 years. The energy major is currently active in 43 countries and boasts over 13,000 employees. Leveraging its experience and technological expertise, TotalEnergies is active across the entire energy value chain, and has a diverse portfolio with projects spanning the oil and gas industry, renewables sector and broader power and infrastructure markets.
"With sustainability at its core, TotalEnergies works collaboratively with African governments, National Oil Companies and service firms to unlock high returns on investment while yielding tangible opportunities for local communities. TotalEnergies has committed to achieving Net Zero by 2050. Through technological innovations, low-carbon investments and priority placed on capacity building, skills and technology transfer, the company continues to serve as a strong and steadfast partner for African countries. TotalEnergies is also the official Sustainable Energy Partner for AEW 2023, and Sangster is expected to further elaborate on how the company is leading the next wave of sustainable energy operations in Africa.
According to a press statement from the organizing committee of the African Energy Week, it is now trite knowledge that Africa has already entered into a new era of oil and gas, driven largely by a continental focus on exploration where global energy majors like TotalEnergies "have not only represented long-term partners for African nations but have placed themselves at the forefront of the industry's transformation. The French major has set its sights on new hydrocarbon plays in Africa, while correspondingly spearheading the sustainable development of existing operations."
During this year's edition of the continent's premier event, scheduled for October 16-20 in Cape Town – TotalEnergies' Mike Sangster will deliver a keynote address on the future of African exploration, for Sangster is already in line, according to the statement, to assume the role of Senior Vice-President Africa E&P at TotalEnergies, moving from his current position as Head of E&P for Nigeria at the firm. Sangster is expected not only provide insight into TotalEnergies' ambitious upstream agenda in Africa but lead dialogue around sustainable exploration, the role of local content and why Africa is set to play a central role in future supply chains.
It is no longer in doubt, from the array of its activities, that TotalEnergies has set its eyes on unlocking new hydrocarbon finds in Africa while spearheading several exploratory campaigns in both mature and frontier markets. In Namibia for instance, the oil major is driving a multi-well drilling campaign in the Orange Basin, kickstarted by a sizeable oil and gas discovery made in 2022. Earlier this year, it announced plans to invest nearly 50% of its exploration budget ($300 million) into its Namibian activities. In Angola, it has stakes in several assets in the Lower Congo and Kwanza Basin, and further south, it plans on exploring the South African side of the Orange Basin, and recently, has acquired environmental authorization to explore Block 5/6/7. TotalEnergies was also responsible for two major gas finds in South Africa in 2019 and 2020 – the Brulpadda and Luiperd discoveries.
In Mozambique, its upstream success saw major discoveries off the coast, while making progress yet towards getting its Mozambique Liquefied Natural Gas (LNG) project back on track, the delays notwithstanding. On the continent's eastern coastline, TotalEnergies Lake Albert Basin developments are set to awaken a new era of energy security for the high-demand region, and also developing the Tilenga and Kingfisher oilfield – scheduled to begin production in 2025 – as well as the East African Crude Oil Pipeline. And in West Africa, it operates two deepwater blocks in Mauritania; the Rufisque and UDO blocks in Senegal; has interests in 30 licenses, five of which as operator, in Nigeria; and has interests in promising acreage in Gabon, Ivory Coast and the Republic of Congo.
"TotalEnergies continues to demonstrate its commitment to Africa's energy future. The French energy major is not only investing heavily in existing assets but is driving the next wave of upstream campaigns in promising markets such as Namibia, Mozambique and South Africa. TotalEnergies investments in African upstream, local content and sustainability serves as a benchmark for other E&P firms active across the continent," states NJ Ayuk.