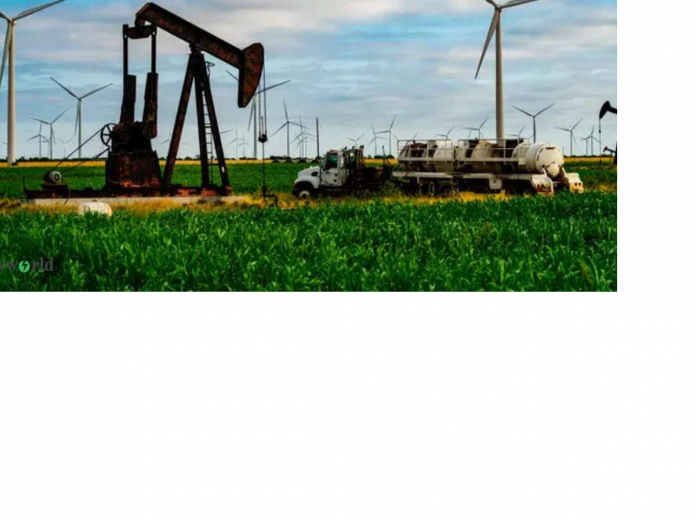 Deepwater areas of Africa and Eastern Mediterranean to provide most growth opportunities
Exploration spend, with the exclusion of everything appraisal, according to Wood Mackenzie's latest industry report, will recover from historic lows to average US$22 billion per annum in real terms over the next five years.
Tailwinds from attractive exploration economics, the need for energy security and the emergence of new frontiers will incentivize oil and gas companies, led by NOCs and Majors, to increase exploration spending through 2027, Woods "Exploration quietly recovering" report had shown.
"Explorers will become bolder in the coming years," says Julie Wilson, Director of global exploration research at Woods. "While this rebound might surprise some, it must be seen in context. Exploration went through a boom during 2006-2014 and spend peaked at US$79 billion (in 2023 terms). But in the prior six years, the average was US$27 billion per year in 2023 terms. While spending will increase, it won't return to anywhere close to past highs and there will likely be a ceiling on the increase. There is a lack of high-quality prospects that would satisfy today's economic and ESG metrics and a continued focus on capital discipline will keep a lid on overspending."
The growth according to Julie will begin in 2023, with spending projected to increase 6.8% over 2022 totals (in real terms), with fingers at the robust business case as the major driver for the accelerated and increased activity. For Wood's analysts, full-cycle returns from exploration have maintained a consistency of above 10% since 2018, exceeding 20% in 2022.
"These positive results have increased confidence in exploration," says Wilson. "Improved results are down to many factors. Portfolio high-grading coupled with greater discipline in spending and prospect choice mean only the best prospects are drilled and waste is minimized. Efficiency gains also serve to enhance the returns from both development and exploration."
In the virgin regions, in the long term, deepwater and ultra-deepwater are expected to provide the most growth opportunities for exploration. The Atlantic Margin of Africa and the Eastern Mediterranean regions for instance, all things being equal, will experience the greatest growth, with spends of various sizes taking place in some unspecified new frontiers.
"There are areas where leads and prospects are being worked up with recent seismic data, for example Uruguay, southern Argentina and deepwater Malaysia," Wilson added. "Future spend in 'success case' areas is additional exploration following success, whether that's in a frontier like Namibia or Greece, or a more established province like Egypt's Nile Delta."
Asia Pacific will serve as a critical cynosure for EV sales, while playing significant and evolutionary role in energy storage.
And as regulations change and consumers' preferences shift, the electric vehicle (EV) and energy storage system (ESS) industries are set to experience substantial growth, with the Asia Pacific region playing a vital role, Wood's report indicated.
Wood's analysis also notes that passenger plug-in electric vehicle sales are set to soar, reaching an estimated 39 million units by 2030, partially fuelled by recent US regulations. This is as the global sales will continue to rise through 2050, with the Asia Pacific region coming as the primary growth driver, accounting for a substantial portion of the market.
Meanwhile, regulations demanding a higher share of EVs in car manufacturers' portfolios will have an impact on the industry. Max Reid, senior research analyst – Electric Vehicles & Battery Supply Chain Service, for Wood's analytical team says, "car manufacturers are adapting to stricter regulations and evolving consumer preferences by focusing on the C/SUV-C and D/SUV-D model segments and providing high-performance and energy-efficient battery packs for electric vehicles. This collective effort is shaping the future of the automotive sector towards sustainable mobility and a more sustainable future."
Global battery demand is projected to skyrocket at a compound annual growth rate of 26% until the end of the decade, reaching 3.4 terawatt hours (TWh) by 2030, primarily driven by EVs and ESS, motive products, portable electronics, and power devices will also contribute to the overall market. However, demand growth is expected to slow to 3% in the 2040s, with a forecasted demand of approximately 7.3 TWh by 2050.
Again, the type of cathode technologies used in batteries can significantly affect the demand for raw materials required. "According to our analysis, the use of iron-based chemistries will lead to a drop in the average cost of battery packs to below US$100 per kilowatt hour by 2029. Lithium-ion battery technology is expected to grow with a projected capacity of 3.4 TWh by 2030 and 7.35 TWh by 2050, matching demand. On the other hand, the rise of sodium-ion technology is also anticipated, with an additional capacity of 158-gigawatt hours (GWh) expected to be added. While lithium iron phosphate currently comprise almost 70% of production and installation in China, this technology shift is unlikely to occur elsewhere. It is expected to level off in China by the end of the decade," Reid added.
Only China, South Korea, and Japan produce significant quantities of nickel-based cathode active materials. But by the end of the decade, more countries like Germany, Canada, the United States, Poland, Indonesia, and Finland are also expected to start producing them. However, most of the production will still be in the Asia Pacific region.
On Lithium and Nickel in high demand. The global demand for lithium-ion battery technology will drive a fivefold increase in the lithium market by 2050. Currently, the majority of mined lithium comes from Australia and China, but by 2030, Africa and North America will contribute 30% of the mined supply.
The demand for nickel in the market is expected to increase significantly as lithium-ion batteries rely heavily on it to enhance their energy density. However, compared to lithium, the supply of nickel for batteries will mostly come from Asia. This could pose a significant risk to battery pack prices, especially for those that use nickel-based chemistries that demand high nickel content.
Recycling: circularity will increase as EVs reach end-of-life
Regarding recycling, the report highlights that by 2030, there will be two million tonnes of black mass from shredded and processed battery waste available for processing each year. This amount will increase significantly in the 2030s as early-decade electric vehicles reach end-of-life. However, only 157,000 tonnes of lithium carbonate equivalent will come from the recycling sector in 2030, meeting just 7% of the overall demand. By 2050, nearly two million tonnes of battery materials will be recycled annually, contributing to sustainability efforts.
"As the demand for electric vehicles (EVs) and energy storage systems (ESS) increases, planning carefully and investing further to maintain a stable supply chain is essential. Neglecting to do so could result in higher costs for raw materials and refined chemicals later in the decade," Reid concluded.